Selling a business can be a complex and time-consuming process. To ensure a smooth and successful transaction, it is essential to have a well-structured plan in place. Our ultimate "selling a business checklist" is designed to help you easily navigate the various stages of the sales process. By following these steps, you can optimize the sale of your business and achieve the best possible outcome for you and your stakeholders.
Selling a Business Checklist: A Step-by-Step Guide
Step 1: Determine Your Reasons for Selling
Before diving into the sale process, it is essential to understand and clarify your motivations for selling your business. Common reasons for selling a business include retirement, pursuing new opportunities, or personal reasons like health issues. Knowing your reasons will help you make informed decisions and set realistic expectations throughout the process. Before going any further, I strongly suggest you read my post on when is the right time to sell your business.
Step 2: Consult with Professionals
Probably one of the most important steps of your selling a business checklist should be to consult with the right professionals in the field. Selling a business involves legal, financial, and tax implications. It is crucial to consult with professionals such as business brokers, attorneys, and accountants to receive expert advice tailored to your specific situation. These professionals can help you navigate the complexities of the sales process, minimize risks, and maximize the value of your business. To find the right professionals, you can visit the International Business Brokers Association for a list of certified business brokers and the American Bar Association for a list of attorneys specializing in business transactions.
Step 3: Conduct a Business Valuation
A crucial part of the selling process is determining the fair market value of your business. This can be done through various valuation methods, including asset-based, income-based, and market-based approaches. A professional business valuation can help you set a realistic asking price and ensure you receive a fair deal for your business. Check out BizBuySell's Valuation Resource Guide to learn more about business valuations.
Step 4: Prepare Financial Statements
Buyers will want to review your financial statements to assess the health and profitability of your business. Ensure your financial records are accurate, up-to-date, and organized before presenting them to potential buyers. This may include income statements, balance sheets, and cash flow statements. Accurate financial statements not only build credibility but also speed up the due diligence process. To get an idea of how to prepare your financial statements, you can refer to the SCORE Financial Projections Template.
Step 5: Compile Essential Documentation
As part of the selling a business checklist, gather all critical documents and information potential buyers need to assess your business. This includes:
Business plan
Operating agreements
Licenses and permits
Employee contracts and agreements
Lease agreements
Supplier and customer contracts
Intellectual property documentation
Having these documents readily available will streamline the due diligence process and demonstrate your professionalism and commitment to a smooth transition.
Step 6: Improve Business Operations
Before listing your business for sale, take the time to optimize its operations. This may include:
Increasing profitability by reducing expenses and boosting revenue
Resolving outstanding debts or legal issues
Ensuring all equipment and assets are in good working condition
Implementing systems and procedures to improve efficiency
By optimizing your business operations, you can present your business in the best possible light and maximize its value to potential buyers.
Step 7: Develop an Exit Strategy
This step is from the selling a business checklist should be very high on your list. An effective exit strategy is crucial to a successful business sale. Plan how and when you will transition out of your business and consider any potential challenges that may arise. This may include training your successor, establishing a clear timeline, and ensuring a seamless handover of responsibilities.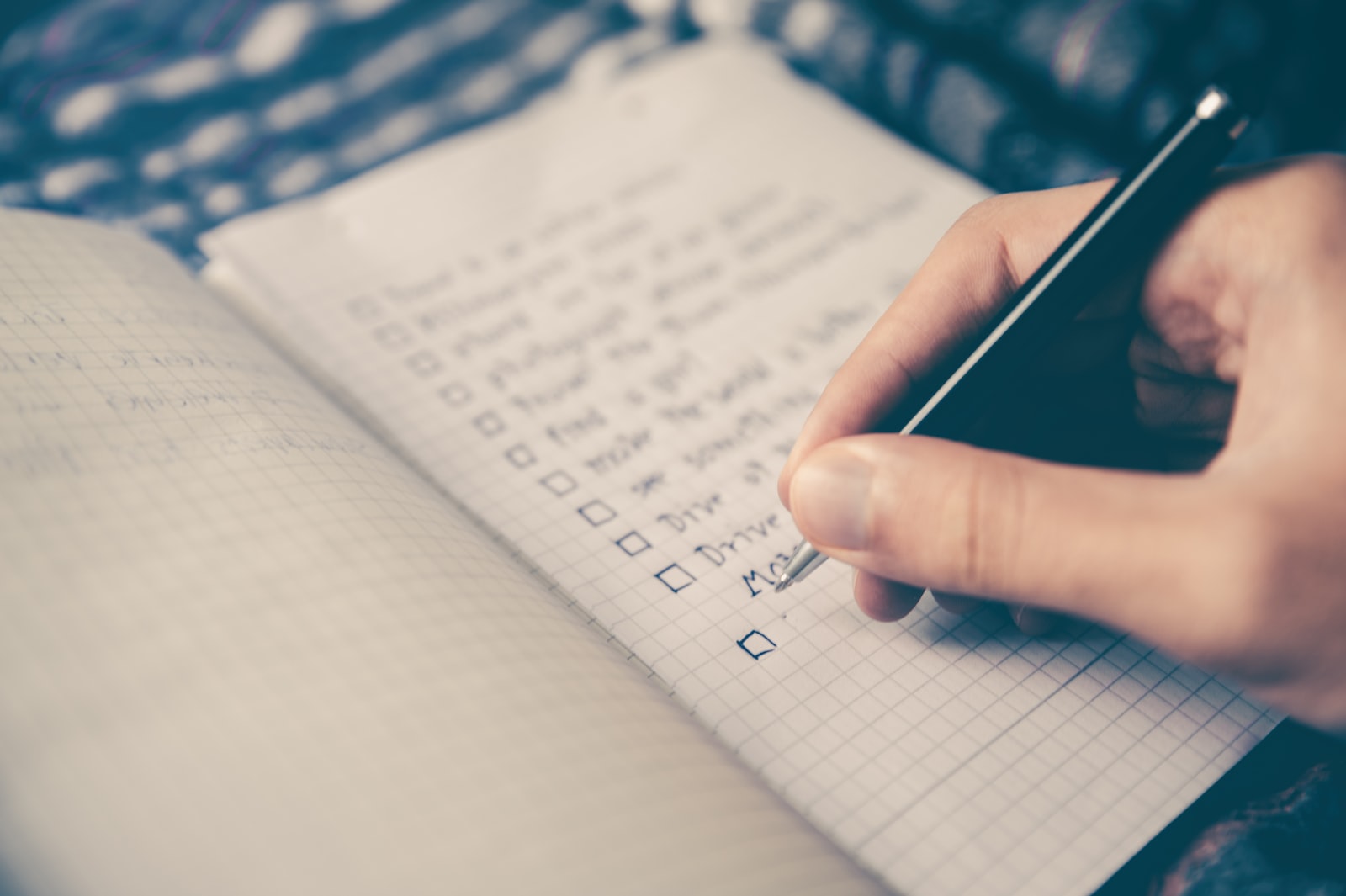 Step 8: Market Your Business for Sale
To attract the right buyer, it is essential to market your business effectively. This can be achieved through various channels, such as:
Listing your business on online marketplaces
Utilizing professional networks and industry connections
Engaging a business broker with experience in your industry
Advertising in local and industry-specific publications
Utilizing social media and digital marketing strategies
A well-executed marketing campaign will help generate interest in your business and increase the chances of finding the right buyer.
Step 9: Screen Potential Buyers
As inquiries start coming in, it is essential to screen potential buyers carefully. Assess their financial capacity, industry experience, and overall fit with your business. This can help you avoid wasting time on unqualified buyers and ensure a smoother sales process.
Step 10: Negotiate Terms and Price
Once you have identified a qualified buyer, engage in negotiations to reach a mutually beneficial agreement. This may involve discussing the terms of the deal, the purchase price, financing arrangements, and any contingencies. It is essential to remain flexible and open-minded during negotiations while also protecting your interests.
Step 11: Conduct Due Diligence
Once you have agreed on preliminary terms with a buyer, they will conduct due diligence to verify the information provided about your business. This process typically involves a thorough review of your financial statements, legal documents, contracts, and other pertinent information. Be prepared to address any questions or concerns that may arise during this process.
Step 12: Finalize the Sale
After successful due diligence, you can proceed to finalize the sale. This involves drafting and signing a formal purchase agreement, transferring ownership of assets, and completing any necessary legal or financial paperwork. Consult with your attorney and accountant to ensure all documents are accurate and comply with relevant regulations.
Step 13: Transition and Handover
After the sale is finalized, it is time to transition the business to the new owner. This may involve training the new owner, introducing them to key stakeholders, and gradually transferring responsibilities. By providing support during this transition, you can help ensure a successful handover and protect the reputation and legacy of your business.
Conclusion
By following this comprehensive selling a-business checklist, you can navigate the sales process with confidence and achieve the best possible outcome for your business. Remember to consult with professionals, prepare your business for sale, and remain proactive throughout the process to maximize your chances of success. Happy selling!